2023 ESPR Meeting Belgrade opens the Contest for the best
paper/presentation of young pediatric radiologists

 
The ESPR 2023 Annual Meeting provides an opportunity that hasn't been offered before, the contest for the best papers/presentations of young pediatric radiologists!
All European young pediatric radiologists (below 40 years of age at the time of the ESPR 2023) registered for the Conference with paid Early Bird registration fee will have a chance to become the Invited Speakers at the Annual Meeting!
All interested colleagues below 40 are invited to send to the organizers abstracts@espr2023.com the video of their presentation on chosen topic. The video should be a simulation of the oral presentation you would like to give at the ESPR.
The organizing committee will rate:
 ➢ The relevance/appropriateness of the topic
 ➢ The methodological approach
 ➢ The structure and dynamics of the Power Point presentation
 ➢ The oral and language presentational skills
 ➢ The timing (each presentation is planned to last 17 minutes with 3 minutes of discussion)
 ➢ Everything matters, so it has to be a "whole package"!


Three best rated contributions will be chosen as invited speakers at the 43rd Annual Meeting in June 2023 in Belgrade.
Selected authors will receive a waived Annual Meeting Registration Fee and 2 overnight stays in Crowne Plaza hotel in Belgrade where this year's ESPR will take place.
Consequently, awarded authors will have the same status and benefits as all other invited speakers.
We are certain that many top pediatric radiologists work throughout Europe. Present your work to the largest possible audience of international pediatric radiologists in Europe in 2023. Our contest should be seen as a perfect chance for your major professional career breakthrough!
The submission deadline is April 30th! The decision will be announced by May 10th.
Go ahead and register for the Conference under the Early Bird Conditions, until the 30th of April. If you are awarded one of the 3 prizes, the Registration Fee will be refunded to you.
With all best wishes.
Congress Secretariat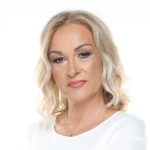 Prof. Polina Pavićević
Congress President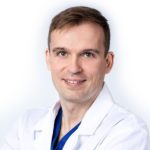 Prof. Jovan Lovrenski
Congress President